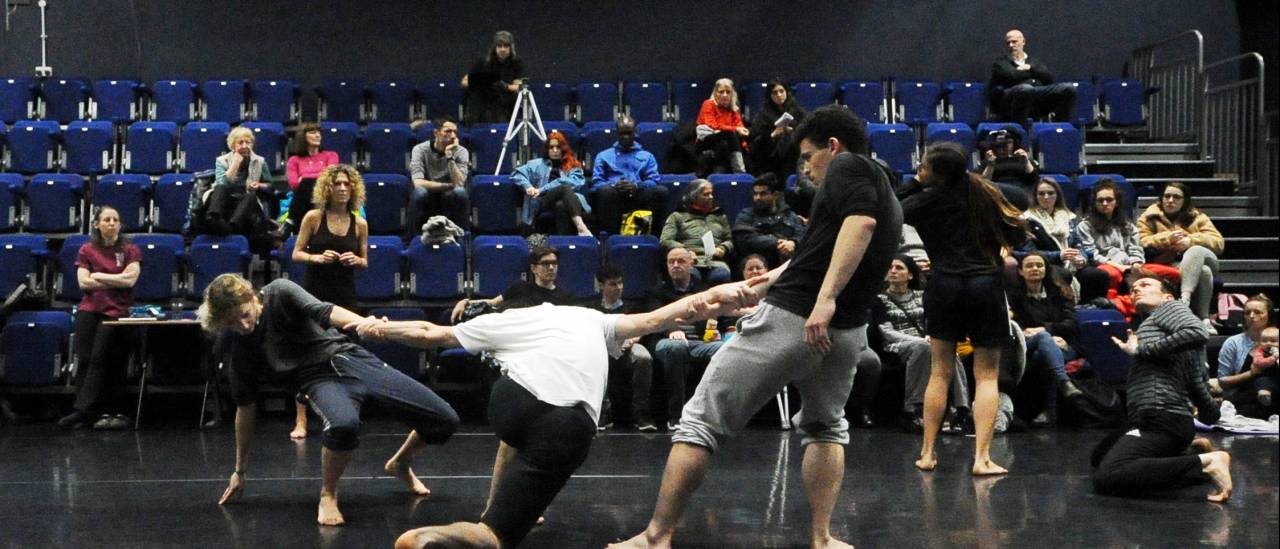 Wales' National Dance Company to give live dance class as part of BBC Culture in Quarantine
National Dance Company Wales has been continuing to create and share contemporary dance whilst locked down in their homes
At 11am on Friday 17 April, the Company will join with BBC Culture in Quarantine to live stream its daily class to give a glimpse behind the (living room) curtain into the dancers' lives at this time.
National Dance Company Wales is a contemporary dance company based in Cardiff which makes dance with and for all kinds of people.
The Company has 10 dancers from across Wales and the world who work full time creating, rehearsing and touring dance, as well as teaching workshops and exploring new innovations in dance.

Since working from home the dancers have continued their daily training through a series of self-led yoga, ballet barre classes and improvisation; as well as coming together for video conferencing classes in either ballet or contemporary style.
 
This week they're being taught by Angela Towler, former Rehearsal Director for Rambert Dance Company.
Lee Johnston NDCWales Associate Director said
"Being together and connected is a big part of how we work; our dancers are in the studio or touring together for months at a time. This bond is important to maintain during lockdown so daily company class has gained an extra sense of purpose and community as we support each other physically, creatively and emotionally through this time"

NDCWales has a long history of opening the doors to its studios during classes and rehearsals, and has an ethos to make the process of creating dance as accessible as possible.  
Paul Kaynes, NDCWales Chief Executive notes that:
"Dancers communicate in a way that is important for the world right now – by telling stories through visual movement, fusing fitness with creativity. We're inviting people to join us by watching and dancing themselves: dance is one of the brilliant ways we can feed our artistic sides, and in the process keep fit in our living rooms!"
In their first week of isolation Company dancers flexed their creative skills by creating, composing and editing a short film "Dancing Together, Apart" as part of the Wales Arts Review #Digithon which helped raise over £6500 for Freelance artists who lost work during the lockdown.

Follow their social media for more 'behind the scenes' videos from past creations as well as unique new dance works created in isolation.

NDCWales is also streaming some of its most popular, previously unshown works weekly through its Facebook page, as well as running classes for adults and children respectively.