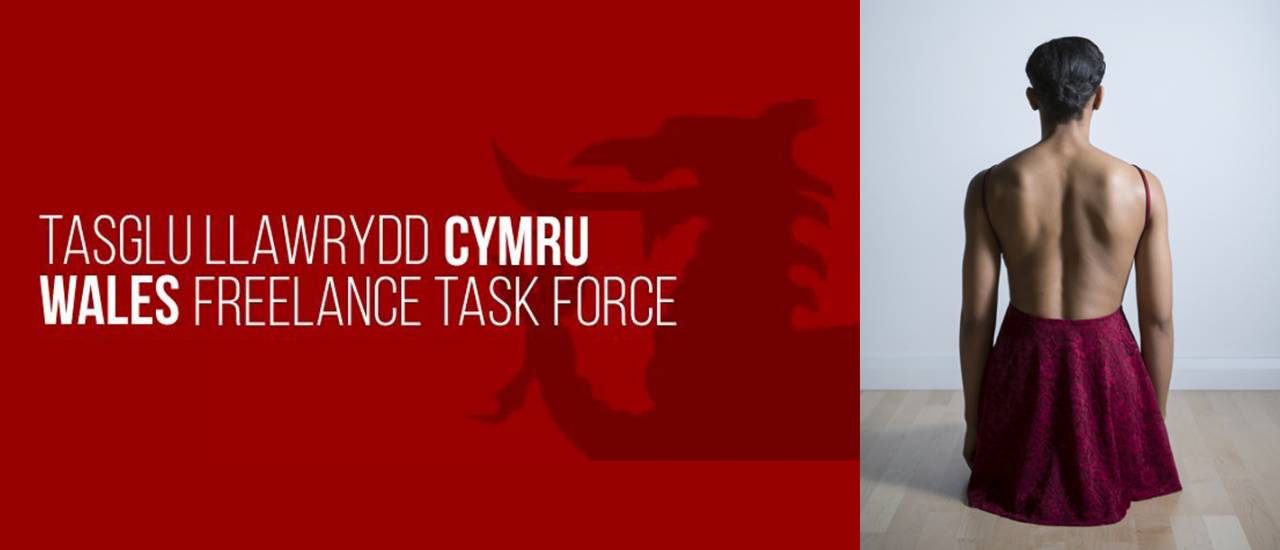 Wales Freelance Taskforce: A note from Krystal Lowe
Our Voice: Collecting the Experience of Welsh and Wales-based Black Artists
After noticing the continued lack of space for Black artists to share their lived experiences within the Wales-based sector Krystal S. Lowe has decided to use her role on the Freelance Taskforce to collect and share the lived experiences of Welsh and Wales-based Black artists.
This collection will be compiled to ensure the voices of those who are most left out are finally heard by the sector.
In the wake of the 'Black Lives Matter' movement, and based on the sector's response, Krystal would like to use this collective letter to ensure that as the sector goes forward to become more diverse that it is also a healthy environment for Black artists - for those coming into the sector as well as respecting the fervent work and valued contribution Black artists have already made to the sector. 
This letter, once completed, will go into the UK-wide Zine that will be published and distributed at the end of the Taskforce time as well as distributed to all Wales-based freelancers and organisations working in the arts sector. 
If you are a Black artist and would like your experiences to be a part of this letter then please contact Krystal at Krystalslowe.contact@gmail.com with your stories in whatever way you feel most comfortable - by email, handwritten letter, voice note, or contact Krystal if you prefer to call, Zoom or text.