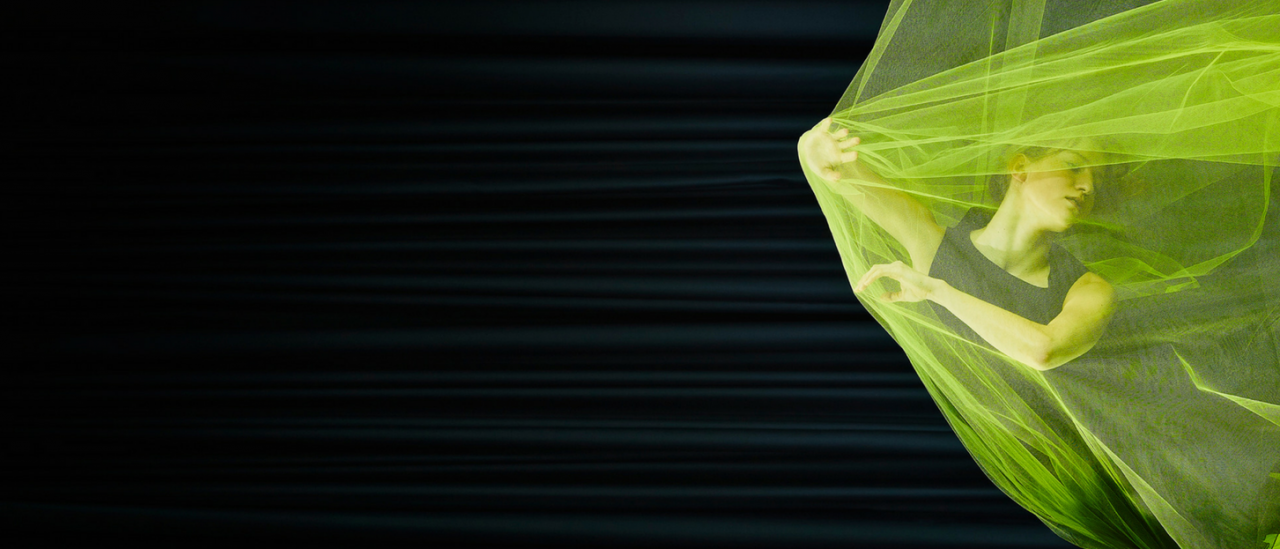 UK Autumn tour of Passion by Pascal Dusapin
The UK's leading contemporary opera company, Music Theatre Wales, will join forces with National Dance Company Wales to present PASSION a new dance-opera by Pascal Dusapin to tour England and Wales across the autumn.
This highly acclaimed dance-opera by Pascal Dusapin has been seen widely across Europe but never before in the UK.
This new production created in collaboration with fellow world-leading contemporary specialists London Sinfonietta and EXAUDI, will be performed in a newly commissioned English translation by Amanda Holden, extending Music Theatre Wales' series of international works new to UK audiences, which include The Killing Flower by Salvatore Sciarrino and The Golden Dragon by Peter Eötvös.
Passion will be co-directed by Michael McCarthy Artistic Director of Music Theatre Wales and Caroline Finn, Resident Choreographer of National Dance Company Wales with Conductor Geoffrey Paterson, Design by Simon Banham and Lighting by Joe Fletcher.
In this beautiful and sensuous work for voice and body, Dusapin explores the pain and passion of two lovers who are forced apart to separate worlds. Springing from the myth of Orpheus, the work offers an intriguing contemporary take on the traditional tale.
Passion will be performed by two singers and five dancers on stage, with an off-stage vocal ensemble of six voices (EXAUDI) and an ensemble of seventeen musicians (London Sinfonietta).
The role of Her will be sing by Allison Bell (soprano), Him by Johnny Herford (baritone).
Mixing slowly shifting harmonic textures and unearthly electronic soundscapes with the haunting, ancient sounds of harpsichord and Arabic Oud, Dusapin's score, will convey a timeless world within which the movement of dancers and singers can play out their story of loss and desire.
Dusapin describes Passion as a work in which the two protagonists are continually moving towards and away from each other - emotionally, physically and in understanding. Passion is therefore not only an opera, it is a dance-opera where movement is as essential as vocal expression and where the integration of dancers and singers is essential.
The forthcoming autumn tour opens at the Anvil in Basingstoke on 11 October, before continuing to QEH London (13 October), Wales Millennium Centre Cardiff (23 October) Snape Maltings, Suffolk (30 October) and Lowry, Salford  (6 November), ending at Theatr Clwyd, Mold on November 10.
Michael McCarthy said "I hope the audience will feel that they are taken to a different place and time, beyond our everyday lives and into a zone where we can share and reflect on the emotional experiences of the characters in this dance-opera. We like to imagine that seeing Passion will be a bit like going to a gallery and stepping inside a video installation, where the images and sound draw you in and slowly take you on a journey."
Caroline Finn said "This is going to be such a special collaboration in many ways. I'm particularly inspired not only by the story and concept of the piece, but by the fact that this opera is unique in being a score for voice and body. The dancers and singers will be extensions of one another; occupying the same space for the entirety of the piece and creating a completely homogenous world for audiences to be immersed in. We are going to be working side by side for the creation period which is a huge bonus. It means we can constantly be communicating and sharing our processes with one another but it is also intrinsic for creating a universe that successfully brings all the elements of voice, music and dance together harmoniously."