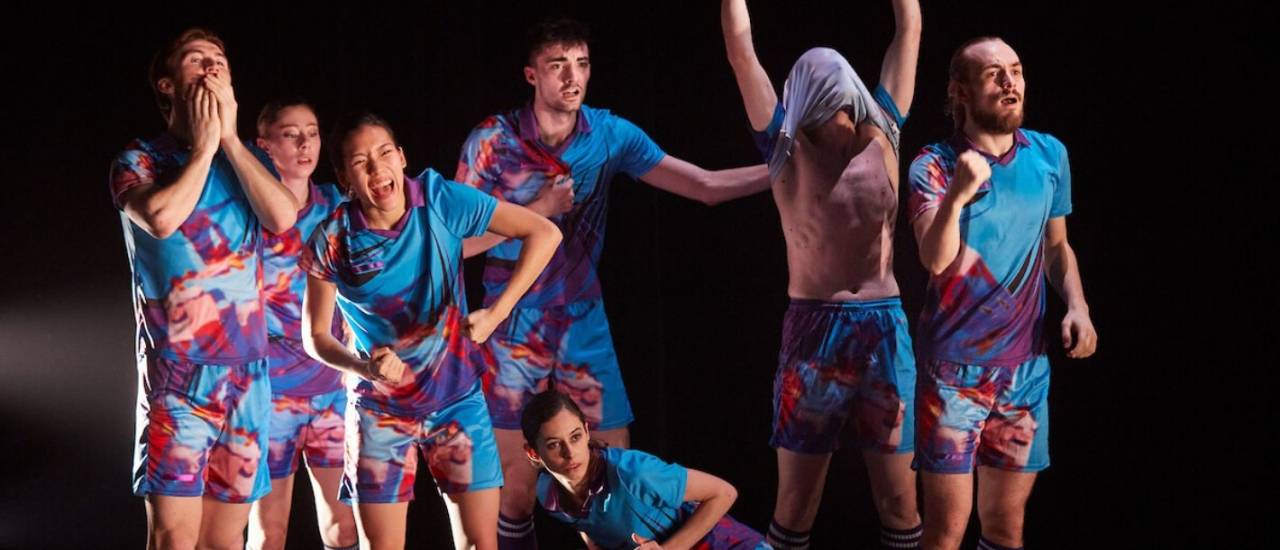 SHERMAN THEATRE AND NATIONAL DANCE COMPANY WALES ARE TEAMING UP TO ENCOURAGE RUGBY FANS TO GET THEIR SHIRTS ON FOR DANCE
Rugby fans are being encouraged to get their shirts on to see National Dance Company Wales at Sherman Theatre (20 and 21 March, 7.30pm) as part of a new initiative to inspire new audiences to experience dance.
National Dance Company Wales' forthcoming show KIN, opens with a dance piece inspired by rugby, and the community that supports and participates in the sport.  Rygbi: Yma / Here is a fun, thirty-minute dance piece full of hope, glory and camaraderie. It celebrates the pride and passion that rugby players and fans experience together.
Rygbi premiered at the National Eisteddfod last year in Llanrwst, before touring to Japan as part of the Rugby World Cup. Now Sherman Theatre and National Dance Company Wales are working in partnership to give Cardiff audiences yet to experience dance the chance to see the piece at the Sherman at a special introductory rate.
Audiences are being encouraged to wear their rugby shirt to the performance (all teams welcome!) and try dance for just £5. If they enjoy the half an hour long Rygbi they are welcome to return to their seats after the interval to watch two more pieces of dance at no extra cost – Lunatic and 2067: Time and Time and Time. To claim discounted tickets, you must be a first-time booker to dance at the theatre, and you can book in advance or on the day. The maximum number of tickets purchased at £5 can be 4. Full terms and conditions can be found on the Sherman Theatre website – shermantheatre.co.uk.
As well as discounted tickets for the evening performances, families are also being encouraged to also take advantage of the initiative for the Family Discover Dance matinee performance on 21 March at 1pm. Discover Dance is the ideal introduction for younger children and their families, where they get to join in, learn some of the moves with the dancers, before watching the Rygbi piece on stage. Its 90 minutes of fun for all the family. Wear your rugby shirt for Discover Dance and buy 2 tickets for the price one.