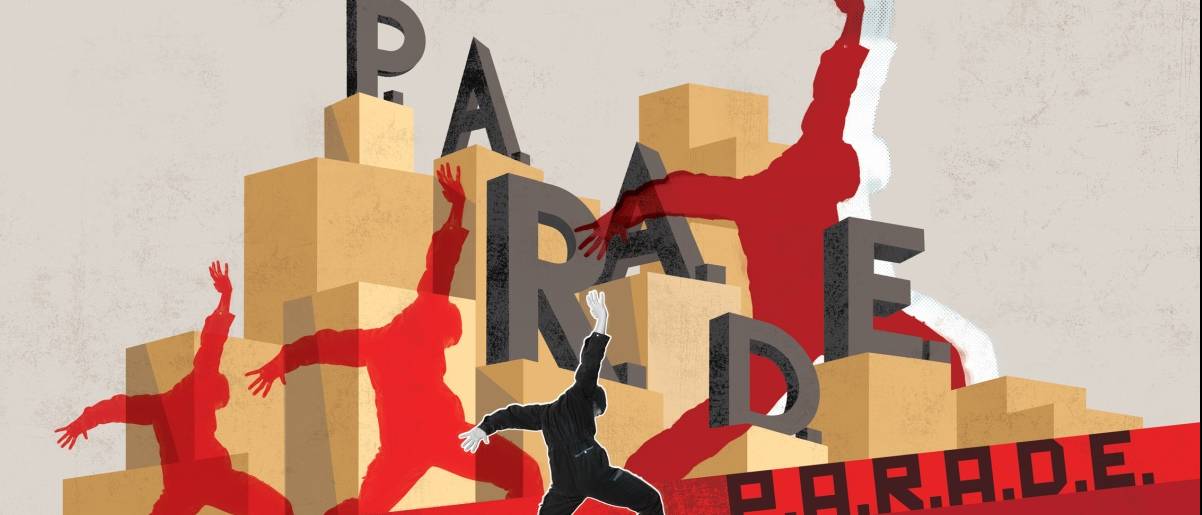 NDCWales presents the Facebook Live premiere of P.A.R.A.D.E.
National Dance Company Wales (NDCWales) are delighted to announce that Facebook audiences across the UK and internationally will be able to view the hour long highlights of P.A.R.A.D.E which was performed at Wales Millennium Centre, Cardiff last October as part of R17 centenary in Wales.
P.A.R.A.D.E. created by NDCWales and Marc Rees, was one of the flagship events in Wales' Russia '17 programme, marking the centenary of the Russian Revolution. And like the original Parade, it sees a supergroup of artists and companies – NDCWales, Marc Rees, BBC National Orchestra of Wales, Rubicon Dance and Dawns i Bawb, choreographer Marcos Morau, graffiti artist Pure Evil, architectural designer Jenny Hall, aerialist Kate Lawrence and composer Jack White – joining forces to recreate, with a Welsh twist, one of the most revolutionary episodes in 20th Century culture.
The highlights of which were shown exclusively on BBC FOUR and BBC Wales in 2017 and now Facebook audiences can watch the hour long highlights of P.A.R.A.D.E on Facebook Live on Friday 18 May at 7pm. 
The broadcasts are part of ground-breaking partnership with The Space, the organisation working to help reach new audiences through digital technologies which is supported by the BBC and Arts Council England.
Watch from Friday 18 May at 7pm on Facebook www.facebook.com/NDCWales