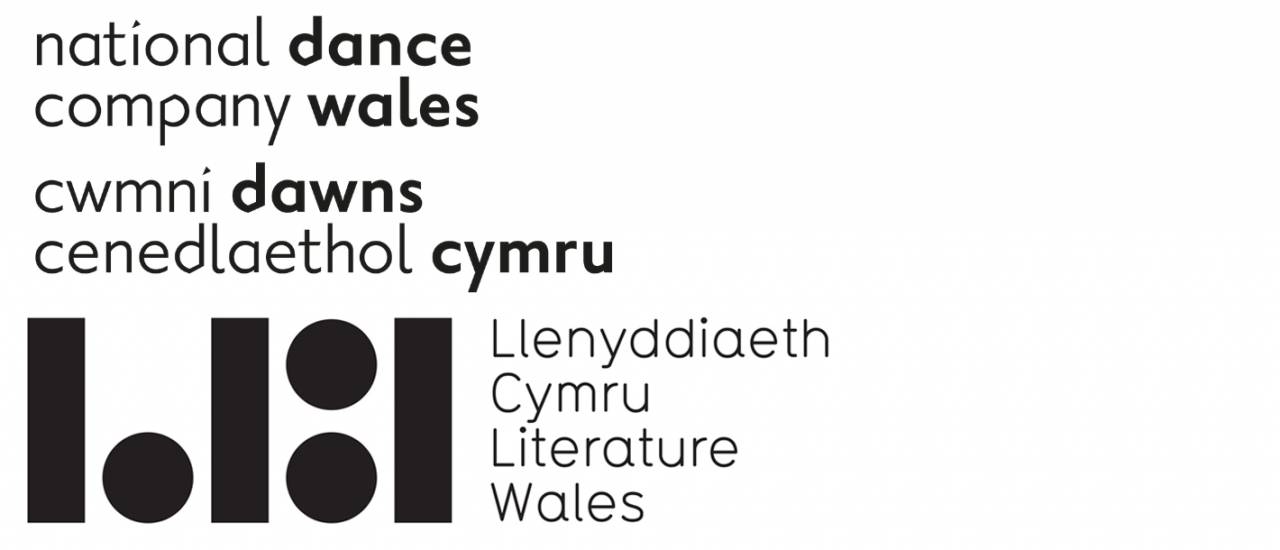 NDCWales announces cross-artform collaboration with Literature Wales
National Dance Company Wales (NDCWales) has announced its first online collaboration with Literature Wales - a cross-artform project bringing together poets and dancers to create short films.
The digital partnership is part of NDCWales' online programme, KiN:Connected. In the last 10 weeks NDCWales has been sharing a range of online production premieres, classes, online learning as well as Q & A's with creatives.
As the national contemporary dance company for Wales, NDCWales makes dance with and for all kinds of people in all kinds of places. NDCWales wants to widen the spectrum of what dance can be so that more people can make, watch, participate in and learn about dance in Wales and across the world.
The new digital film project, Plethu/Weave sees dancers from NDCWales and the independent sector, partnered with some of Literature Wales' commissioned poets to create short solo performances during lockdown.
Each poet will be asked to create a short poem, some in the strict meter 'cynghanedd' form, in any language relevant to contemporary Wales. The 8 dancers and 8 poets will then collaborate in cross-artform pairings with each pair creating a short solo piece no more than 90 seconds long.
To launch the project, two of Wales' most prominent poets have already been confirmed to be part of the collaboration,  National Poet of Wales, Ifor Ap Glyn and poet, Mererid Hopwood. They will be matched with NDCWales dancers to create the first of the 8 pieces. Over the forthcoming weeks the poets and dancers will create a process of working together online and sharing their film with online audiences. There will be a new film broadcast every fortnight from 3 August via NDCWales and Literature Wales' Facebook, YouTube and AM Channels.

NDCWales is also seeking two freelance dancers to be part of this collaboration. Details on how to propose ideas can be found at ndcwales.co.uk. The deadline for proposals is 17 July with the creation process starting 31 August.
NDCWales Associate Director, Lee Johnston said, "Poetry and dance, in their separate forms, can offer hope, solace, and inspiration. I'm excited we are working with Literature Wales to weave the two art forms together and create powerful works full of movement and insight. I'm also delighted the project engages independent dance artists from Wales, and am looking forward to this breadth of artistic perspective and contribution."
Lleucu Siencyn, CEO of Literature Wales said "Literature Wales is delighted to be part of this wonderful project with National Dance Company Wales and look forward to seeing the works which will emerge from these artistic pairings. Celebrating Wales' literary culture is a key focus for Literature Wales, and what better way to do so than by supporting this series of collaborative content celebrating Wales' talented contemporary artists which will entertain, challenge and touch new and existing audiences of literature and dance."
Plethu/Weave is part of KiN:Connected, NDCWales' digital programme. NDCWales has been showing many of its productions online for the first time for audiences to watch for free as part of its online programme KiN:Connected, including Afterimage (by Fernando Melo), Rygbi: Annwyl i mi/ Dear To Me (Fearghus Ó Conchúir) as well as a live streamed Zoom version of Alexandra Waierstall's of 2067: Time and Time and Time. NDCWales' next broadcast will be a Live Stream Online Premiere, Ed Myhill's Clapping broadcast on Facebook on Thursday 25 June 7pm.