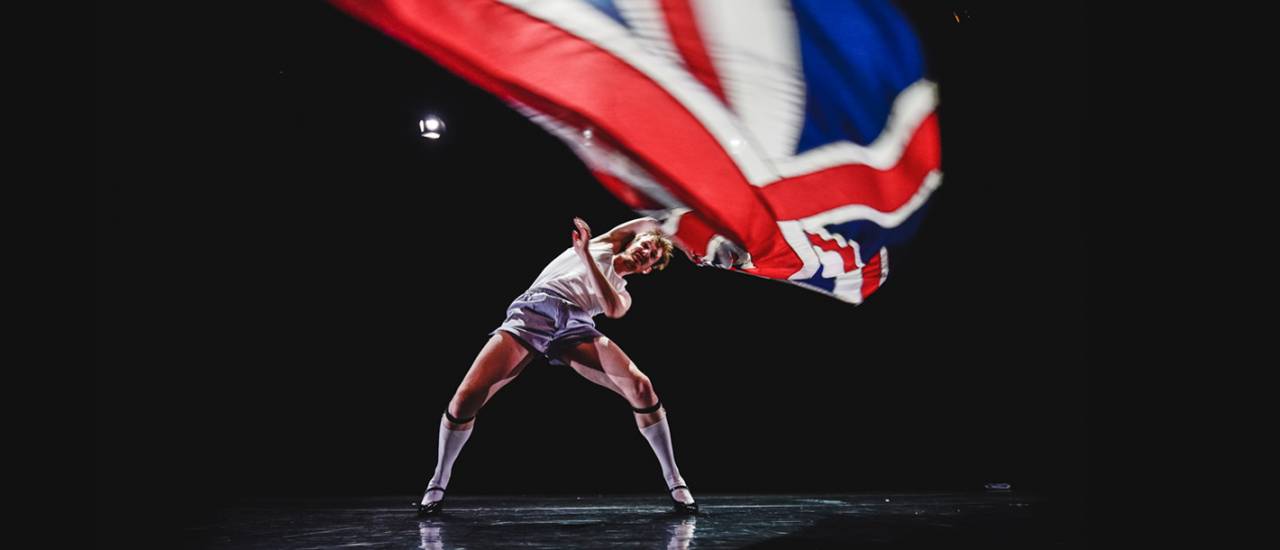 National Dance Company Wales revives Nigel Charnock's influential Lunatic for Spring tour as part of triple bill
Ground-breaking performer, director and choreographer, the late Nigel Charnock, will be celebrated in 2020 by National Dance Company Wales (NDCWales) whose forthcoming nationwide tour, KIN, will include Charnock's riotous work, Lunatic, performed alongside a new work by Alexandra Waierstall as well as a piece by the Company's own Artistic Director, Fearghus Ó Conchúir. Lunatic was originally created for the company in 2009, inspired by sleepless nights, dreams and the moon and confronts themes of national, gender and class identity which carry renewed resonance ten years on.  
KIN is the first season curated by NDCWales' Artistic Director, Fearghus Ó Conchúir and visits 12 venues across Wales and England from February to May 2020, including The Place, the home of the London Contemporary Dance School where Nigel Charnock studied in 1981.
The second piece is a new work called Time and Time and Time by choreographer Alexandra Waierstall. Born in England, raised in Cyprus and now living in Germany, Waierstall creates elegant and shimmering work that moves groups of bodies with a strong sense of musicality and a poetic physicality.
Rygbi: Yma / Here by NDCWales Artistic Director Fearghus Ó Conchúir completes the bill and was part of a project inspired by the culture of rugby in Wales that toured to Japan supporting Wales' Rugby World Cup squad and featured in the Company's autumn tour, Roots. This new piece is an emotional portrayal of hope, glory and camaraderie. It celebrates the pride and passion that players and fans experience together in confronting triumph and loss. 
Fearghus Ó Conchúir explains, "As Wales' National Dance Company, our role is to play a part in reflecting the evolving nature of nation and community. Dance is a powerful art-form which brings people together to examine and explore what communities are and what they could be, testing different ideas of relationships and values. The three pieces of work presented in KIN showcase each choreographer's proposal of how a group could work together." 
Graham Clayton-Chance who maintains the Nigel Charnock's Estate says, "The revival of his work by Fearghus and NDC Wales is a wonderful opportunity to reconnect with Nigel's vision of a more connected and vital performance experience, and when we watch it now, the energy and the physical bravery, humour and beauty. – it's just so magical to be back in that world he created "
Further information can be found at ndcwales.co.uk/kin and across social media @ndcwales #KIN2020
Audience suitability – In the Lunatic piece costumes are representative of the gender fluidity theme involving dancers in underwear. There are also hand gesters within the piece which are considered to be offensive.
Image caption: Kirsten McTernan