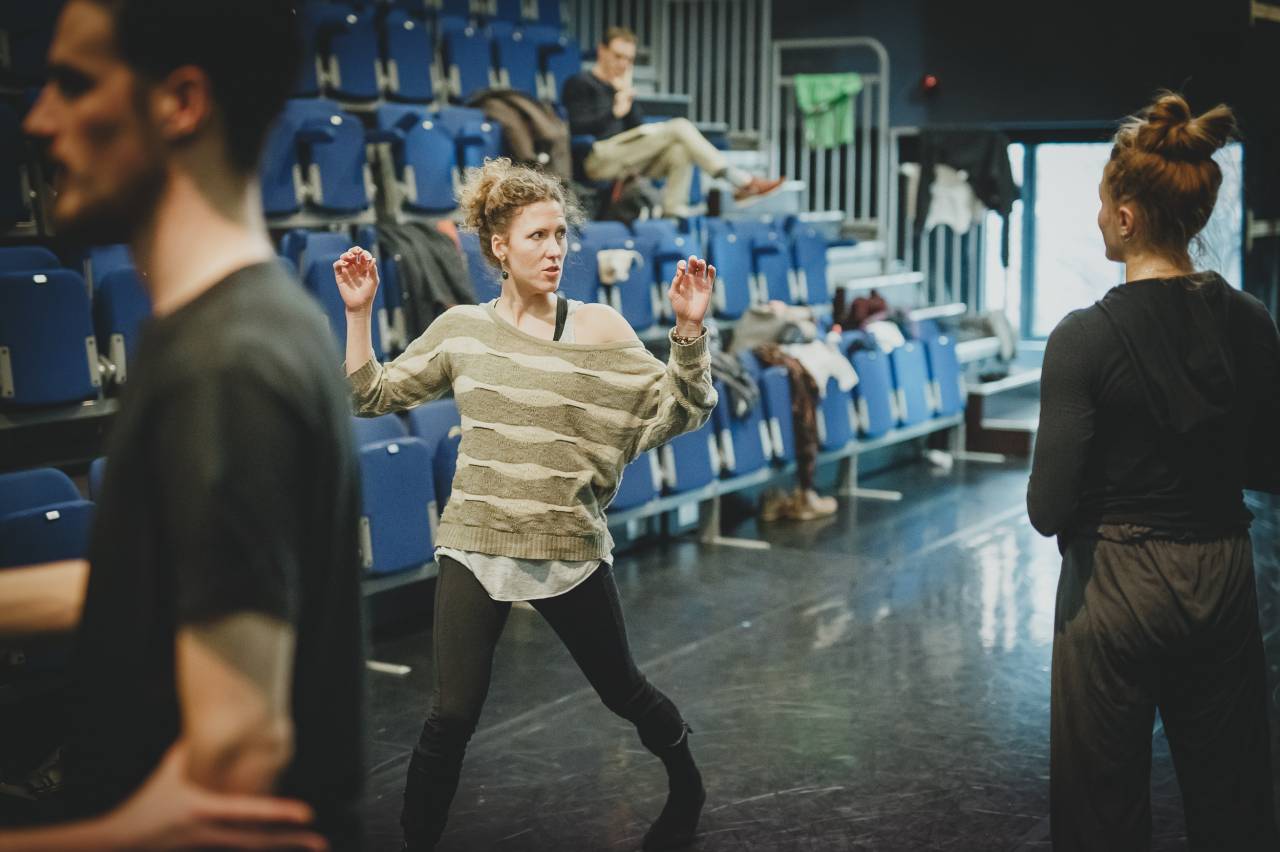 National Dance Company Wales' Caroline Finn to move to newly created role of Resident Choreographer
Caroline Finn will change her role from Artistic Director of National Dance Company Wales (NDCWales) to that of Resident Choreographer in December.
During her time with the Company, Caroline has developed a new, distinctive artistic signature which has become the basis of the Company's work. Her new role will allow her to focus more time on her choreography and creating new and exciting work with the dancers of NDCWales. She will be creating at least one new work for the Company each year.
Caroline joined the Company as Artistic Director in September 2015. Since then, she has created several pieces including Folk, which toured the UK and internationally in 2016 and was performed at this year's Edinburgh Festival Fringe as part of the British Council Showcase. Also in 2016 she created Animatorium, which premiered at Green Man Festival 2016, and in 2017 The Green House, which formed part of a three-month UK tour alongside Roy Assaf's Profundis, as part of NDCWales' Spring Tour 2017. More recently, she choreographed a solo for one of the contemporary finalists of the BBC Young Dancer Competition.
Caroline has recently created Parade, a modern reimagining of Ballet Russes original and was the key performance in NDCWales' P.A.R.A.D.E., a flagship event in Wales' Russia '17 programme performed in Cardiff's Wales Millennium Centre and Pontio in Bangor, in October 2017.
And in November and December, the Company will take four short pieces, including two by Caroline – Beside Himself and Animatorium – on its Roots tour, taking in six venues across Wales.
The role of Artistic Director of the Company will be advertised later this year.
Caroline Finn said of today's announcement: "I'm incredibly proud of and have loved making all the wonderful work that NDCWales has performed at home, all over the UK and internationally over the last two years. 
"My new role as Resident Choreographer of the Company is the best one in which I can continue to bring my ideas for the company to life. I'm excited about the future of NDCWales and bringing exciting new work to audiences all over Wales and beyond."
Jane McCloskey, Chair of NDCWales' Board said: "Caroline has played a key part in the Company's evolution since she became Artistic Director in September 2015. Her style and ambition has led to the creation of memorable productions for our mid-scale tour; making inspiring small scale pieces which performed at Green Man and the Family Dance Festival and most recently the epic large scale performance of P.A.R.A.D.E. We are delighted that Caroline will continue to develop exciting new work for us as Resident Choreographer."
NDCWales' Chief Executive Paul Kaynes said: "Caroline has developed an extraordinary artistic signature for the Company in her time with us, which has enabled the Company to establish a strong position at the centre of UK and international dance touring, inspiring audiences and dance participants alike. We're glad that we will continue working with her to help build on our success as a Company over the next few years, and to support her ongoing development as an artist of world-class standing."