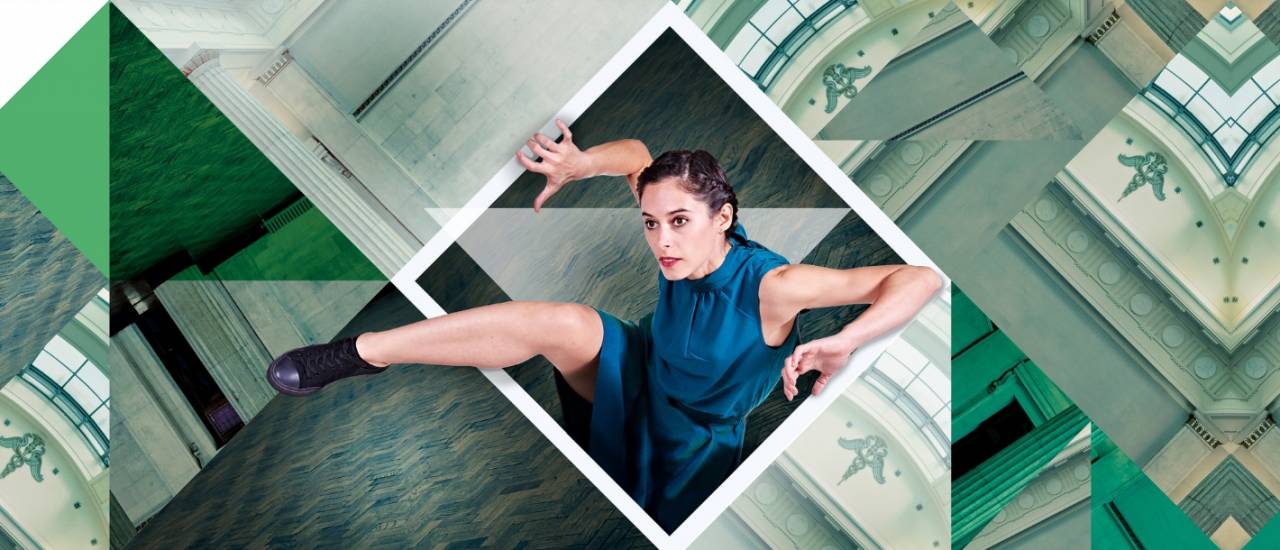 National Dance Company Wales announce 2019 UK spring tour: AWAKENING
Choreography by: Fernando Melo, Caroline Finn, Marcos Morau and Lee Johnston
National Dance Company Wales' new tour, Awakening, journeys across the UK next spring, opening in Newport, South Wales, on 1 March, St David's Day 2019.
Wales' national dance company will visit eleven towns and cities across the UK throughout March, April and May 2019. The tour comes as the company enters a new phase in artistic leadership, under the recently appointed Artistic Director, Fearghus Ó Conchúir. The Awakening tour continues the company's commitment to making engaging and innovative dance with and for all kinds of people in all kinds of place. Ahead of the 2019 spring tour, Fearghus Ó Conchúir, Artistic Director at NDCWales said "As part our Awakening tour, we're bringing a variety of work to our audiences.  This variety includes the intricate and indulgent world of Revellers' Mass, a new work by our resident choreographer, Caroline Finn; the affecting magic of appearance and disappearance in Fernando Melo's Afterimage; the moving simplicity of Lee Johnston's They Seek to Find the Happiness They Seem, with its echoes of Astaire and Rogers, and the sleek precision of Marcos Morau's award-winning Tundra."
He continues, "This variety of work shows the versatility of the company, and its ability to offer audiences diverse perspectives on the world.  These are beautiful works that invite us to see something different and we're looking forward to sharing that beautiful difference with audiences that come to see the work and with the people who join in our related workshops and creative engagement activities. All our work of preparation and creation only makes sense when we meet the audiences and participants of Wales and the rest of the UK, which is why this tour is so important for us." 
NDCWales will be connecting with communities through dance participation and audience development activity in six venues on this tour, supported by the Foyle Foundation in Wales, and Arts Council England in England - in Bangor, Swansea, Mold, Shrewsbury, Huddersfield and Blackpool.
2018 has been an exceptionally busy year for the company with a UK-wide tour (Terra Firma), performances in Austria and Germany, a collaboration tour with Music Theatre Wales (Passion), an autumn tour of Wales (Roots), a collaboration with Royal Welsh College of Music and Drama as well as seeing over 6000 people engage in the company's community-based performances and workshops around the country.
Awakening is made up of four dance pieces, three of which will be performed at each venue.
Afterimage, by the Brazilian choreographer Fernando Melo, is a journey of fleeting images; of appearance and disappearance. Mirrors are used on stage to form a unique theatrical experience where the past and the present collide with a poetic & creative style of dance.
Revellers' Mass delves into a sumptuous world of ritual. An unlikely group gathers for a dinner party, where convictions, tradition and social etiquette are put to the test in an unexpected evening of revelry. The animated choreography and curious characters are Inspired by iconic paintings and historical events.  Revellers' Mass is choreographed by NDCWales' Resident Choreographer, Caroline Finn won Best Female Dance Artist at the Wales Theatre Awards 2017.
Tundra tears pages from the history books on Russian folk dance, the USSR and revolution, revitalising old ideas with renewed meaning. The bold design is inspired by art and cinema. A dance so robotically precise it's as mesmerizingly beautiful as it is astounding. Tundra won 'Best Dance Production' in the 2017 Wales Theatre Awards along with 'Best Choreographer' for Marcos Morau. The production was also recently shortlisted for the UK Theatre Award for 'Achievement in Dance'. To view the Tundra trailer click here.
British Theatre Guide - Tundra "Frankly, I could have watched this segment for hours."
They Seek to Find the Happiness they Seem, by Lee Johnston, who is the Company's Rehearsal Director, is about the disconnection that can occur in relationships. The dance uses reconfigured moments of iconic choreography from famous couples including Ginger Rogers and Fred Astaire in a raw and beautiful performance that touches the heart.
The Awakening tour will also feature access to National Dance Company Wales' participation opportunities. These include:
Discover Dance - This is ideal for young people (aged 7 and over) and is a joyous, fun experience of joining in and watching a dance piece whilst learning what it's like to be a dancer.
Watch Dance Class – An opportunity to sketch, photograph and learn more about the backstage secrets and watch the dancers up close as they prepare on show day.
Post Show Talk – A chance to ask members of the NDCWales company about their work and what it takes to become a dancer in a leading UK dance company.
The tour will run from 1 March to 7 May 2019.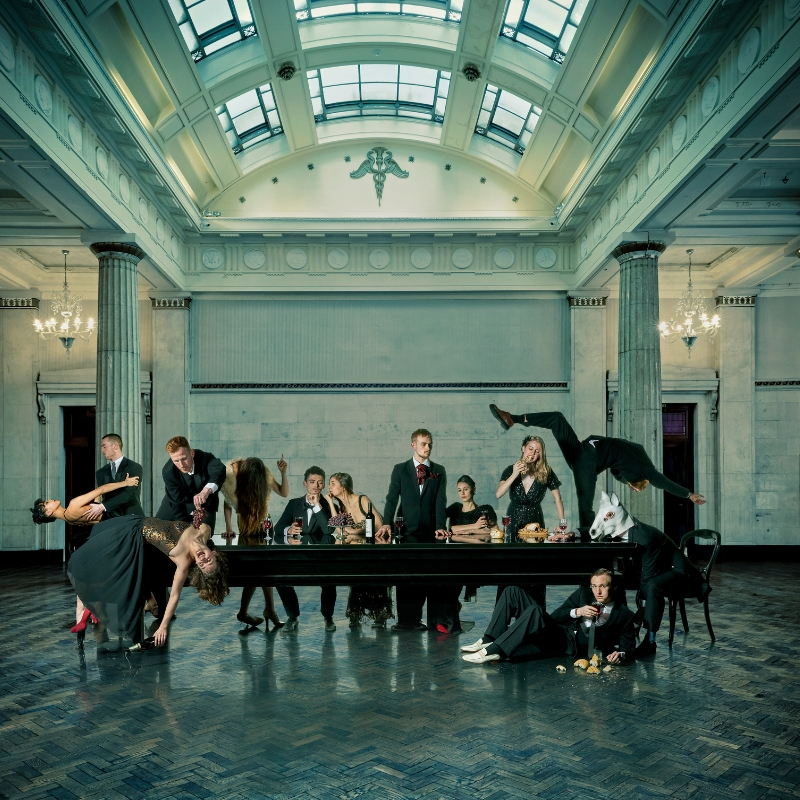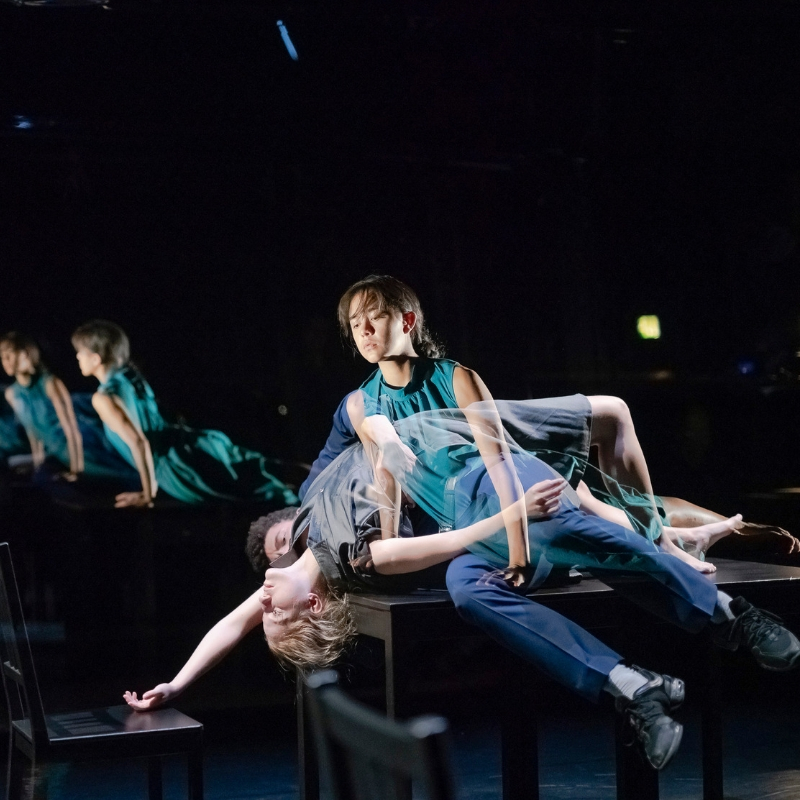 Newport
1 March | 7.30pm
Newportlive.co.uk/riverfront
01633 656757
Afterimage/Revellers' Mass/Tundra
Family Discover Dance 2 March
Linbury Theatre, Royal Opera House
London
8 – 9 March | 7.45pm
roh.org.uk
020 7212 9755
Afterimage/Revellers' Mass/Tundra
Schools Discover Dance 8 March
Family Discover Dance 10 March
Theatr Clwyd
Mold
15 – 16 March | 7.30pm
theatrclwyd.com
01352 701521
Afterimage/Revellers' Mass/They Seek To Find The Happiness They Seem
Family Discover Dance 16 March
Pontio
Bangor
18 March | 7.15pm
pontio.co.uk
01248 38 28 28
Afterimage/Revellers' Mass/They Seek To Find The Happiness They Seem
The Hafren
Newtown
21 March | 7.30pm
thehafren.co.uk
01686 614555
Afterimage/Revellers' Mass/Tundra
Schools Discover Dance 22 March

Grand Theatre
Blackpool
26 March | 7.30pm
blackpoolgrand.co.uk
01253 290 190
Afterimage/Revellers' Mass/Tundra
Schools Discover Dance 27 March
Taliesin Arts Centre
Swansea
4 April | 7.30pm
taliesinartscentre.co.uk            
01792 602060
Afterimage/Revellers' Mass/Tundra
Schools Discover Dance 5 April
Lawrence Baltey Theatre
Huddersfield
8 April | 7.30pm
thelbt.org
01484 430 528
Afterimage/Revellers' Mass/Tundra
Schools Discover Dance 10 April
 
Aberystwth Arts Centre
Aberystywth
24 April | 7.30pm
aberystywthartscentre.co.uk
01970 623232
Afterimage/Revellers' Mass/Tundra

Sherman Theatre
Cardiff
1 & 2 May | 7.30pm
shermantheatre.co.uk
029 2064 6900
Afterimage/Revellers' Mass/Tundra
Schools Discover Dance 2 May
Theatre Severn
Shrewsbury 
7 May | 7.30pm
theatresevern.co.uk
01743 281281
Afterimage/Revellers' Mass/Tundra
Schools Discover Dance 7 May