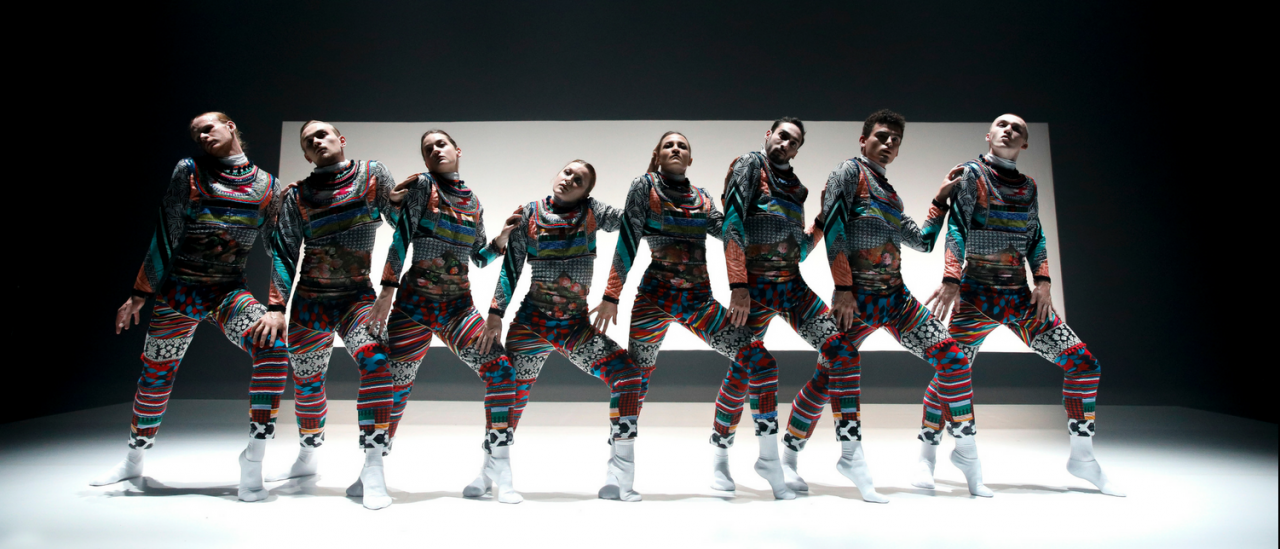 Marcus Morau's Tundra and Marc Rees' P.A.R.A.D.E. material to be screened online in November
Audiences across the UK will have the opportunity to see a fresh new imagining of Parade by National Dance Company Wales which sits at the heart of Marc Rees' epic P.A.R.A.D.E. , highlights of which are screened on BBC Four on 5 November at 10.40pm

P.A.R.A.D.E. is a new production from NDCWales' Artistic Director Caroline Finn and Marc Rees, which will be screened on the channel, thanks to a commission from The Space, a development agency supported by the BBC and Arts Council, England.
The programme will include key moments from Marc Rees' P.A.R.A.D.E. – a spectacle of music, dance, theatre and community participation which was performed in and around Wales Millennium Centre in Cardiff Bay as part of a programme of events which marked the centenary of the Russian Revolution. 
The reimagined version of Parade for NDCWales, has been inspired by the original radical ballet, which was first performed by Serge Diaghilev's Ballet Russes in 1917, and was created by a supergroup of world-famous European artists - Erik Satie, Jean Cocteau, Leonide Massine and Pablo Picasso. Paradesubverted many of the artform's conventions; the setting was a fairground and the ordinary streets of Paris, and the characters included clowns, acrobats, fire-eaters, and carnival acts to attract an audience; the score was inspired by music hall, ragtime, and fairground music; the orchestra's instruments included a typewriter, a gun, a siren, milk bottles and a foghorn; and some of the dancers' costumes were made of cardboard.
The modern reimagining of the original Parade to be screened on BBC Four features a live score – including all of Satie's extraordinary instruments - played by the BBC National Orchestra of Wales, and highlights of the action captured outside the Wales Millennium Centre where a call to arms in a political rally sets the scene for the on-stage action. The 30-minute televised piece is presented by Josie d'Arby.
Later in November, online audiences will be able to see more of the events that took place in and around the Millennium Centre, discovering more about the original production and its fresh imagining, along with Marcos Morau's piece for the company - Tundra.
NDCWales Artistic Director Caroline Finn said:
"Parade was one of the most ground-breaking and revolutionary productions ever staged. Made about everyday life and ordinary people, and first performed in 1917, this ballet continues to embody people's mourning for a meaningful connection to life as mechanisation casts an even greater shadow on our lives. A century on from its riot-inducing inception, I wanted to bring us back to what Parade does so well; a pioneering creative spirit with subversive sub-text; all done with a surreal backdrop and given a dystopian and contemporary Welsh twist."
Marc Rees, creator of P.A.R.A.D.E., said:
"All of my work responds to people and place and for Parade I wanted to explore the Wales Millennium Centre's location. Using R17 as a platform, this was our chance to create a modern version of Parade as relevant and resonant now as it was then; a shock to the senses and a spark to revolt albeit through art, culture and creative expression."
NDCWales' Chief Executive Paul Kaynes said:
"We're delighted that audiences will be able to experience this extraordinary event online, and that The Space enabled us to capture P.A.R.A.D.E. It has been an exciting artistic collaboration between NDCWales, Marc Rees, BBC National Orchestra of Wales, Rubicon Dance, Pure Evil and many exciting artists who worked on this ambitious ground-breaking project."
Fiona Morris, Chief Executive and Creative Director of The Space said:
"The Space is delighted to be working with NDCWales and a host of other Welsh creative collaborators in helping to ensure that this significant historical event is celebrated and brought to greater audiences around the UK and beyond."