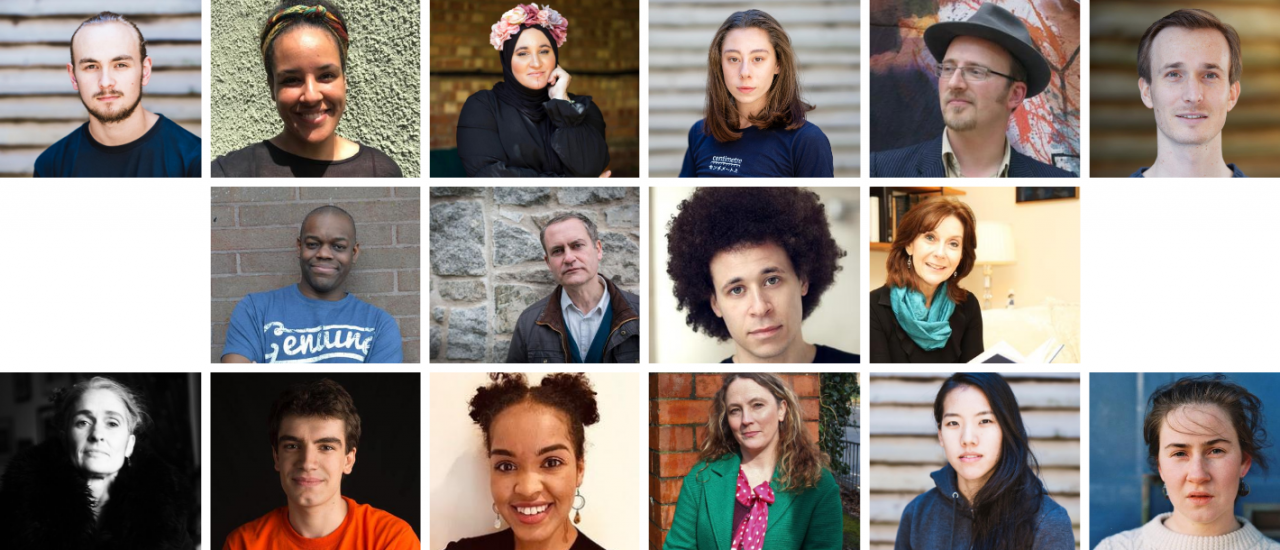 Independent Dance Artists and Poets announced for NDCWales & Literature Wales Plethu/Weave film collaboration.
Launch Videos to Premiere at the National Eisteddfod's online digital festival this August.
National Dance Company Wales (NDCWales) and Literature Wales have confirmed the independent dance artists and poets who will be joining NDCWales' dancers as part of their online collaborative project, Plethu/Weave to create 8 short cross–artform films. The first two films will Premiere as part of the National Eisteddfod's Online Digital Festival at the beginning of August.
The new digital film project, Plethu/Weave sees dancers from NDCWales and the independent sector, partnered with some of Literature Wales' commissioned poets to create short solo film performances during lockdown.
Following a call out last month, NDCWales has appointed four independent artists: Shakeera Ahmun,  Jodi Ann Nicholson, Joe Powell-Main and Jo Shapland, who will work alongside four NDCWales dancers and the eight poets.
The eight dancers will be paired with some of the most exciting poets working in Wales. They are Connor Allen, Marvin Thompson, Hanan Issa, clare e. potter, Aneirin Karadog and Elan Grug Muse, as well as National Poet of Wales, Ifor Ap Glyn and Mererid Hopwood who have created the first two cross-art videos with NDCWales dancers, which will Premiere as part of the National Eisteddfod's Online digital festival.
NDCWales Associate Director, Lee Johnston said, "We were really excited with the range of independent dancers across Wales who applied to be a part of this special project. The four artists joining Plethu/Weave enrich the breadth of artistic contribution through practices that incorporate styles such as hip hop, Butoh, ballet and ballroom, and an enhanced application of what choreography is, involving objects, textiles and embroidery. I'm looking forward to seeing how the dancers and poets weave the two art forms together and create powerful works full of movement and insight."
Hirddydd by Mererid Hopwood and Tim Volleman will premiere on Monday 3 August 1pm and Ust by Ifor Ap Glyn and Faye Tan on Friday 7 August 1.30pm on the National Eisteddfod's Facebook page, website, YouTube and AM Channels. Both videos will then be available the following day to watch on NDCWales and Literature Wales' Facebook, YouTube and AM Channels from the 4 and 8 August 2020.
Betsan Moses, Chief Executive at the National Eisteddfod, said, "We are delighted to work with National Dance Company Wales again. Dance is an integral part of the Eisteddfod and we are pleased to provide a platform for this premiere as part of this year's 'alternative' festival. Mererid and Ifor are both, of course, former major winners at the Eisteddfod, and we have worked closely with Literature Wales for many years on a wide range of projects. I very much hope to see our work with NDCWales further develop in the future."
Lleucu Siencyn, CEO of Literature Wales, said, "Literature Wales is delighted to be part of this wonderful project with National Dance Company Wales. The first two cross-art videos created by Ifor & Fay and Mererid & Tim are wonderfully captivating, and we look forward to seeing the other works which will emerge from these additional artistic pairings. Celebrating Wales' literary culture is a key focus for Literature Wales, and what better way to do so than by supporting this series of collaborative content celebrating Wales' talented contemporary artists which will entertain, challenge and touch new and existing audiences of literature and dance."
Following the online premiere at the Eisteddfod, the six other short films from Plethu/Weave will be broadcast every fortnight online as part of KiN:Connected, NDCWales' digital programme. NDCWales has been showing many of its productions online for the first time for audiences to watch for free as part of its online programme KiN:Connected, including Dream (Christopher Bruce CBE), Rygbi: Annwyl i mi/ Dear To Me (Fearghus Ó Conchúir) as well as a live streamed Zoom version of Ed Myhill's Clapping.
Full details of KiN:Connected can be found at ndcwales.co.uk and on social media channels over the next week @NDCWales