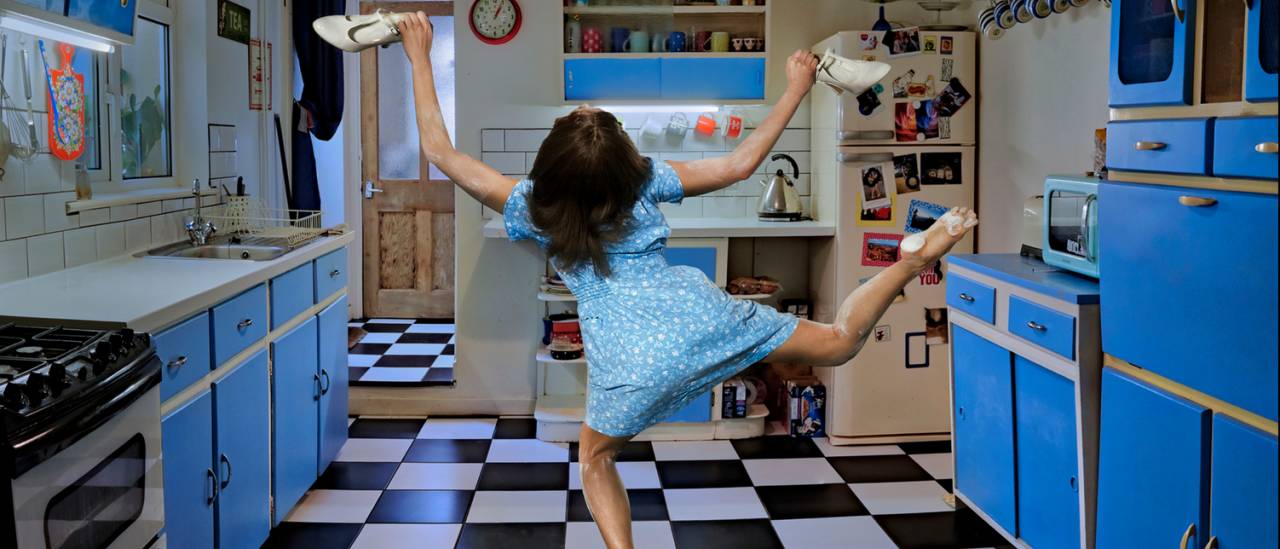 Bake off meets dance as part of National Dance Company Wales new tour Roots this Autumn
A dancer in the kitchen making a mess with flour and eggs; stories about Italian women in the mafia and hip hop ballet in the warmth of the Mediterranean is brought to the stages across Wales this autumn by National Dance Company Wales' Roots tour - three short stories told through dance.
Reaching communities across Carmarthen, Ystradgynlais, Pwllheli, Cardiff, Pontypridd and Mold, Roots is a guided tour though contemporary dance. Each evening NDCWales (the national contemporary dance company of Wales) takes some of their favourite pieces of dance and combines them with anecdotes and insights of how they were made to help audiences get to the heart of the stories.
Each dance piece is a bite-sized short story and different from the one before it, some have been created by choreographers based here in Wales and others by artists who are famous across the world
Bernadette by NDCWales' resident choreographer Caroline Finn is like watching the outtakes from Great British Bake off, both hilarious and really, very tragic. This piece of comedic dance is very messy, both physically and emotionally: flour and feelings everywhere.
Omertá by Cardiff-based Matteo Marfoglia is about the role of women in Italian Mafia families, it's dark and liberating with powerful music and beautiful black lace costumes.
Atalaӱ by award-winner Mario Bermudez Gil was a hit on NDCWales' Spring tour this year. Taking inspiration from the Mediterranean it fuses hip-hop, ballet, contemporary and street styles of music and dance. It's warm and dynamic with a soulful feel.
The Roots tour is part of a 4 year programme to develop dance across Wales thanks to a grant from the Esmée Fairbairn Foundation. 
As part of the Roots programme, there will be over 40 workshops delivered to primary and high school children, refugee groups, dance and theatre groups as well as older groups learning more about the themes of the dance pieces and also learning some moments from the evening. Some of the groups will also be performing curtain raisers in Cardiff and in Pwllheli.
Tickets are now on sale for Roots at Dance House (Cardiff) 5-6 November 7.30pm; Muni Arts Centre (Pontypridd) 7 November 7.30pm; The Lyric (Carmarthen) 13 November 7.30pm; The Welfare (Ystradgynlais) 15 November 7.30pm; Neaudd Dywfor (PwhellI) 20 November 7.30pm and Theatr Clwyd (Mold) 23-24 November 7.45pm. Running time 1 hour and half with intervals. Suitable for ages 8+.