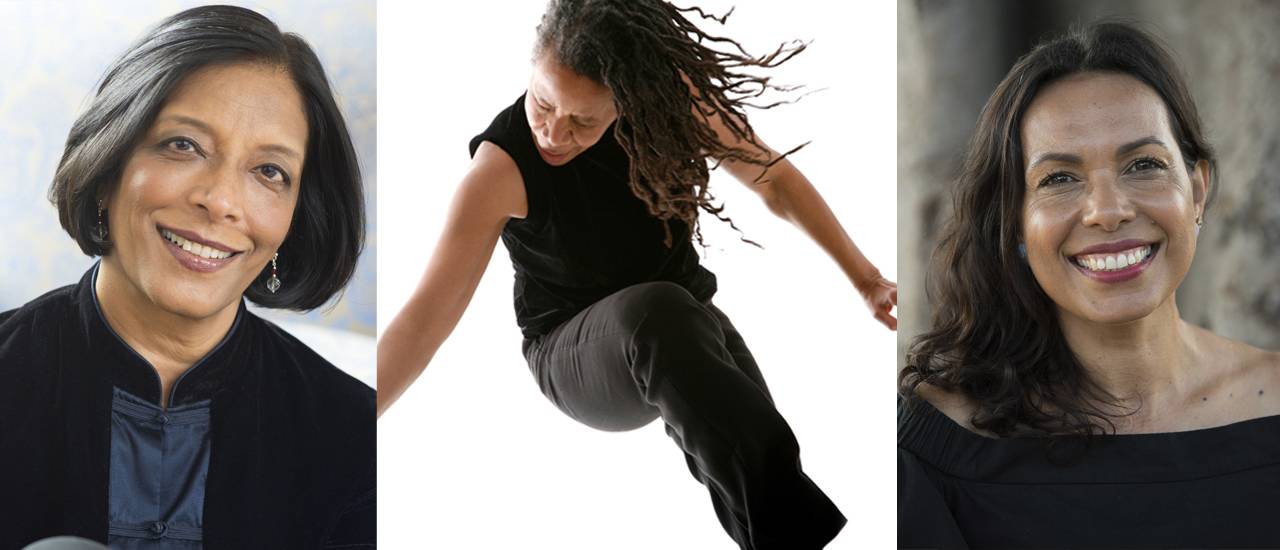 Artists and mentor choreographers announced for NDCWales' Laboratori
National Dance Company Wales (NDCWales) has announced the mentor choreographers and freelance dance artists who will be part of Laboratori, a programme that pioneers new choreographic ideas and ways of working. International female figures such as Shobana Jeyasingh CBE, Bebe Miller and  Frances Rings will work as mentors guiding a cohort of fresh new choreographic talent. The artists will be working with NDCWales dancers.
The choreographers selected for the programme are Cardiff-based choreographer Marcus J Willis, Richard Chappell, and Bakani Pick-Up; finalist of BBC's Young Dancer, Thomas Carsley from Port Talbot; and former NDCWales House Choreographer Eleesha Drennan. They will join NDCWales artists Faye Tan, Aisha Naamani and Ed Myhill in Laboratori 2020.
Associate Director, Lee Johnston said "The originality of these choreographers is exciting to connect with, and I look forward to the research and discoveries that these artists uncover over the course of Laboratori."
Launched in 2019, NDCWales' Laboratori is an opportunity for freelance creatives to explore and interrogate their own practice, and experiment with new ideas whilst working with NDCWales' professional dance team.  For 2020, NDCWales will be transporting the four-week programme to a creative space online.
The Laboratori mentors for 2020 are four highly-acclaimed international choreographers, including UK-based choreographer Shobana Jeyasingh CBE who has created over 60 performances across diverse platforms including stage, screen and unconventional public spaces. Shobana has a wealth of experience of collaborating with scientists, gallery curators, composers, film makers, digital creatives as well as dancers and designers to make bold, multi-disciplinary work.
Laboratori going online has allowed NDCWales to work with Frances Rings, Associate Artistic Director of Bangarra Dance Theatre, which is based in Australia. Bangarra Dance Theatre is an Aboriginal and Torres Strait Islander organisation and is widely acclaimed internationally for its powerful dancing, distinctive storytelling, unique soundscapes, music and design.
Bebe Miller - American choreographer, and Artistic Director of Bebe Miller Company will also be one of the international mentors for Laboratori 2020. Bebe is a world leader in her craft, expanding the language of dance across choreography, writing, film, video and digital media. The Bebe Miller Company is also dedicated to providing access to the creative process and expression to diverse communities.
Laboratori will be facilitated by exemplary performer and choreographer, Catherine Bennett of Volcano Theatre. Catherine has worked with Mr & Mrs Clark, National Theatre Wales, and has led workshops, masterclasses and residencies for Wales Youth Dance Company, Matthew Bourne's New Adventures, CandoCo, Stopgap, Greenwich Dance Agency and Random Dance.
Associate Director, Lee Johnston said, "I am gratified that these internationally acclaimed choreographers have agreed to share their knowledge and experience through Laboratori. They all have artistic practices that are deeply relevant to the times we are in and their career resilience is also valuable to learn from".
Laboratori will take place online from 14 September to 9 October (Monday to Friday). On Friday 9 October there will be an opportunity to share digitally what has been developed in the programme.
Laboratori is kindly supported by The Garrick Charitable Trust