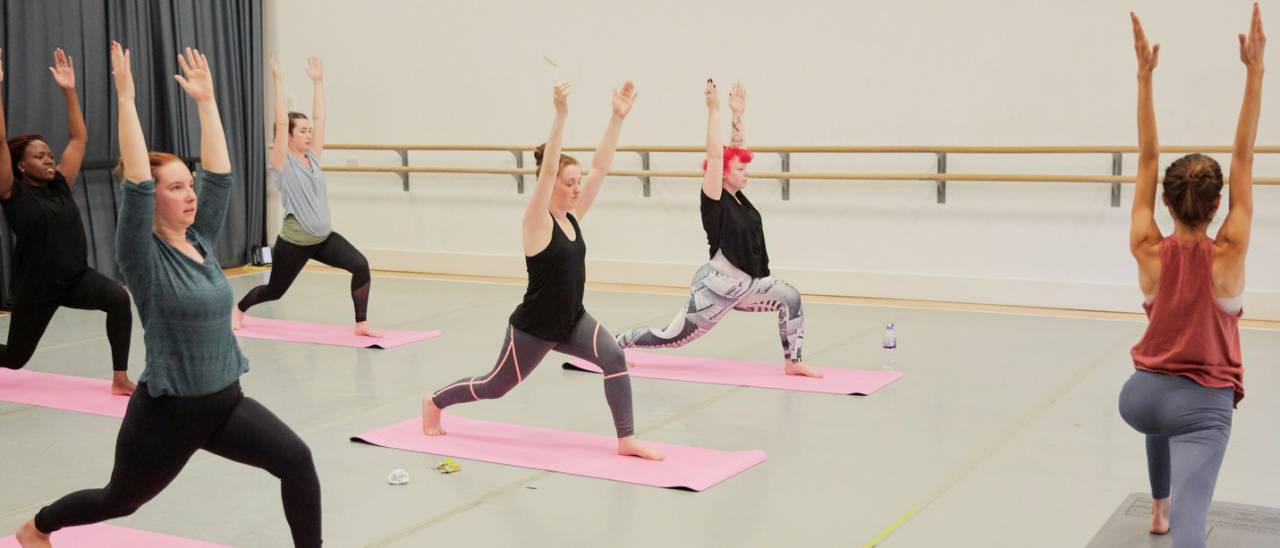 NDCWales Presents
Morning Yoga
Tuesday
Every Week
Classes open to everyone and are held at the Dance House
Ages 16+
Teacher: Tori Lang
Tuesdays 8:00am-8.45am
£5.00
Suitable for: This class is designed to improve the mental and physical health and well-being for all students. It is a basic, technique focused class, with modifications and progressions, to suit a range of abilities and bodies, including those with injuries.  This class is suitable for novices with limited experienceand is designed to ease gently and safely into a regular yoga practice. It introduces a wide range of different yoga styles and practices. Although the focus is on physical (asana) practice, there is also a strong emphasis on breathing (pranayama) and relaxation too.
What to wear: Comfortable clothing you can move in; make sure any loose trousers do not come below the ankle. Can be done in bare feet or yoga socks (please note trainers are not permitted in the studio). Remember to bring layers to keep muscles warm. 
What to Bring: Water and a yoga mat if you'd like to use your own (some mats will be available for use at the studios).
Never been to the Dance House before? Find out how to get here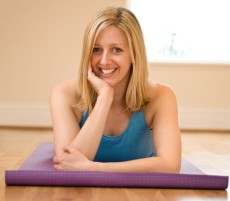 Tori first started practising yoga over 20 years ago and has taught yoga since 2007. Like many people, she was initially drawn to yoga to heal a 'bad back', to improve posture and general well-being. She quickly fell in love with the practice.
She holds a 500 hour British Wheel of Yoga Teaching Diploma, plus additional training in yoga therapy, and the nationwide 'Yoga for Healthy Backs' programme. She has studied with some of the top teachers in the UK and Internationally, and is both the Area Rep for the British Wheel of Yoga and the Co-ordinator for the Cardiff Yoga Teacher Network.
She draws from Yin, Iyengar, dynamic vinyasa flow, restorative, vini and therapeutic techniques, often highlighting how yoga can benefit people who enjoy other sports and activities.  Her approach is that if she thinks it is useful and appropriate, then she'll teach it!
Our classes can get very busy, so we recommend booking online in advance to secure a place. 
You can also pay cash on the door before the class but this does not guarantee you a place.