NDCWales Presents
Dance Days
29 – 30 October 2018
Ages 7-18
Ages 7-18. Dance Days are your chance to get involved and create some of the moments performed by NDCWales
Whether you're a complete beginner or are already taking classes, these creative and interactive classes are the perfect way to learn some of our moves.
What Happens?
- An energetic warm up to prepare the body
- Discover and explore the themes of our shows
- Learn and create your own original choreography
- For older groups, learn some of the choreography from the pieces.
- Experience a day just like an NDCWales dancer!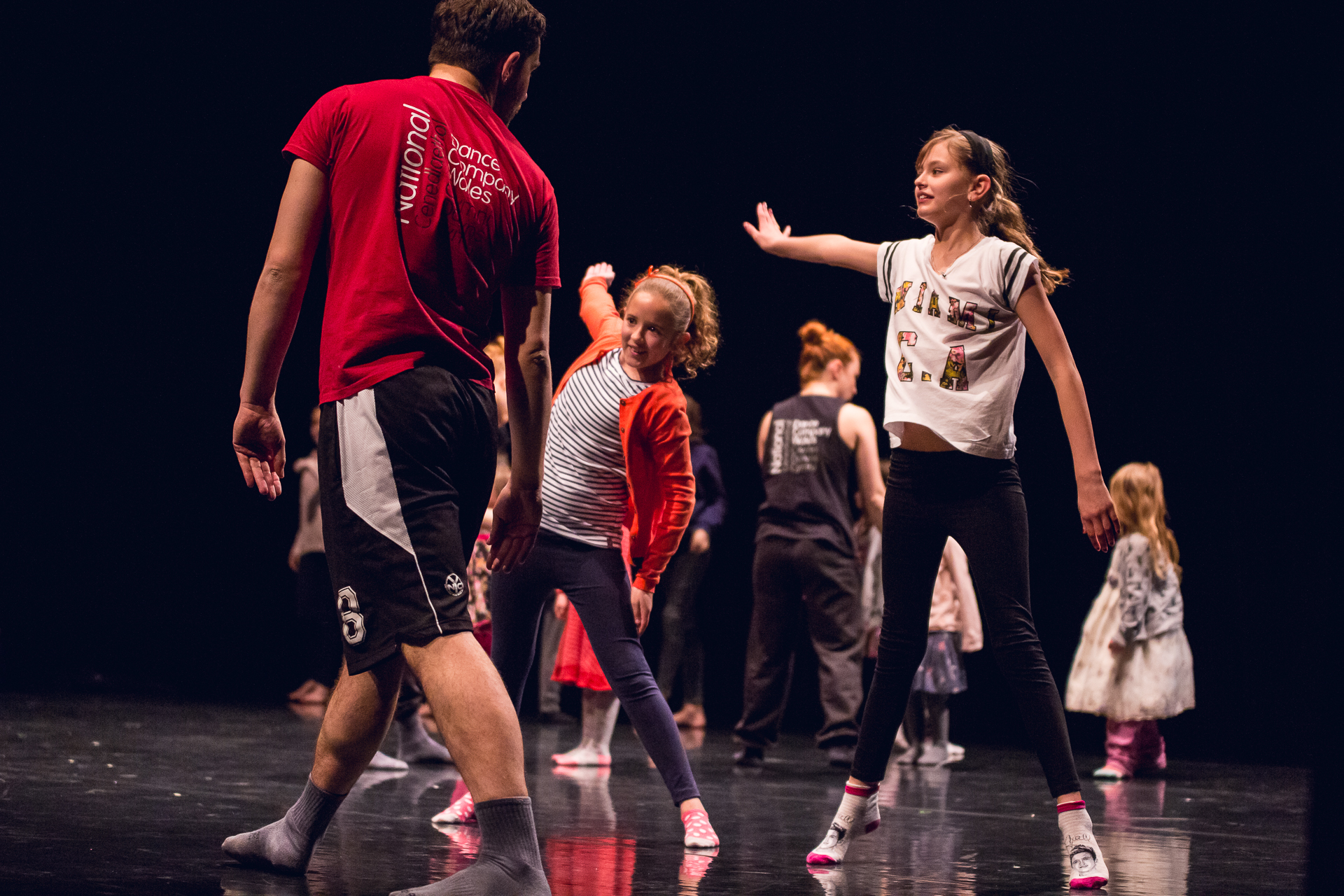 We run two levels of classes.
Ages 7-11 (10.00am – 1.00pm)
Ages 12-18 (2.00pm-5.00pm)
Our next sessions is;
Monday 29th October - Atalay by Mario Bermudez-Gil
Tuesday 30th October - Omerta by Matteo Marfoglia
1 session £15 or 2 sessions £25. Spaces are limited so book your spot now!

For more information please email sarah@ndcwales.co.uk/029 2063 5600