NDCWales Presents
Dance Days
Ages 9-18
Ages 9-18. Dance Days are your chance to get involved and create some of the moments performed by NDCWales
Whether you're a complete beginner or are already taking classes, these creative and interactive classes are the perfect way to learn some of our moves.
What Happens?
- An energetic warm up to prepare the body
- Discover and explore the themes of our shows
- Learn and create your own original choreography
- For older groups, learn some of the choreography from the pieces.
- Experience a day just like an NDCWales dancer!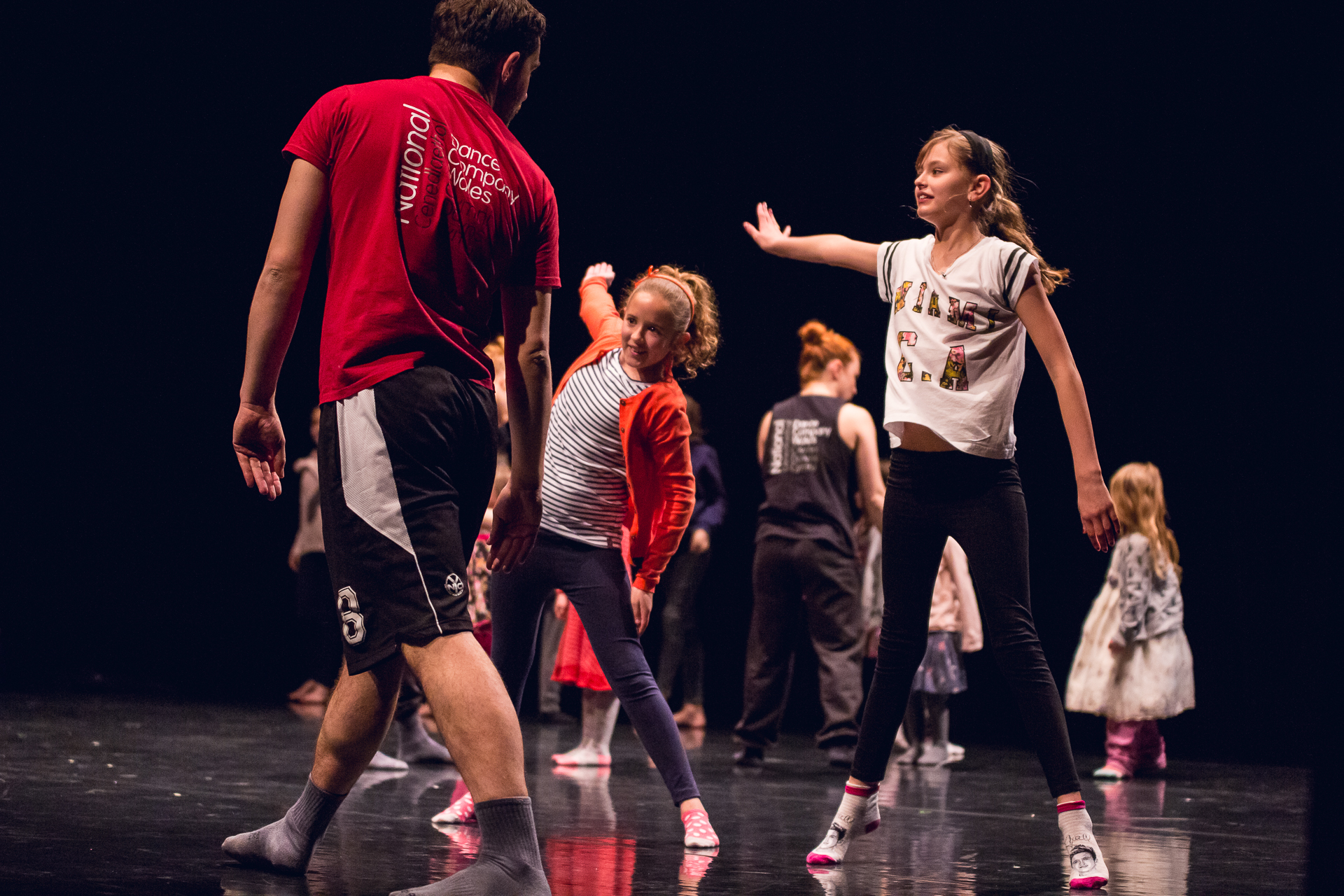 We run two levels of classes.
Ages 9-13 (10.00am – 1.00pm)
Ages 14-18 (2.00pm-5.00pm)
Don't let price be a barrier. We offer some places for just £5 per day! Email: guy@ndcwales.co.uk   029 2063 5600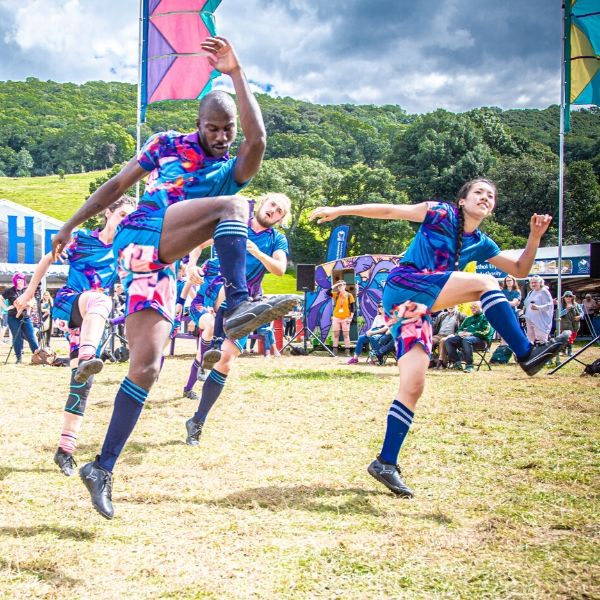 Rygbi: Yma / Here by Fearghus Ó Conchúir
Rygbi is uplifing; full of hope, glory and camaraderie. It celebrates the pride and passion that rugby players and fans experience together.